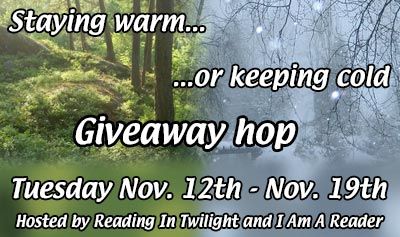 This hop is hosted by Reading in Twilight & I Am A Reader, Not A Writer.
November 12th – 19th

For those of you up north it's getting colder! Choose a book that you would love to sit by the fire, drink hot chocolate (or any other hot beverage) and read on cold nights. For those of you down south, it's still really warm for you so choose a book you want to read inside an air conditioned room.
Whether you are up north or down south I suggest you curl up with a book by one of my favorite authors… Marcia Lynn McClure!
My Giveaway:
Your choice of one of these Marcia Lynn McClure Titles.  Print Available to US only, Ebook available internationally.