A Light in Dark Places
In December, 2009, Susan Cox Powell was reported missing from her home in West Valley City, Utah. As law enforcement tried to piece together what had happened to Susan, her husband, Josh Powell, became the only person of interest in the case.
For Jennifer Graves, Josh's sister, the nightmare started long before Susan's disappearance. From her experiences growing up in the Powell family to the terrifying moment when she first started to believe her brother was a killer, she relied on her faith to stay strong. She devoted herself to the safety of Susan's boys, Charlie and Braden, whom she hoped to be able to raise as her own. When the boys were murdered by their father in February, 2012, Jennifer was more than devastated, but she had to believe there was a reason for it all—including the deaths of her beloved nephews.
In A Light In Dark Places, Jennifer shares her struggles and her triumphs. In coming to terms with such tragedy she finally was able to embrace the truth that we all have the power to choose our own path—and there is always hope, no matter how dark things may seem.
Website * Amazon * Barnes & Noble
Praise for A Light in Dark Places
I just finished reading "A Light in Dark Places" By Jennifer Graves and Emily Gray Clawson. I was impressed with how well written the book was. The descriptions are such that I felt I was part of the story. I was grateful that the message was one of hope and peace in tragedy. The book does tell the tale of Susan Powell, her boys and their demise but doesn't dwell on it. It was nice to see inside the life experiences of someone so close to them and to see things from Jennifer's perspective rather than what you see on the media. I highly recommend this book. It doesn't disappoint! – T. Hyde
I love true accounts of people overcoming challenges and helping others with the lessons learned from them. This story of Jennifer's experiences throughout her abusive childhood, and later the disappearance of Susan and the murder of her two sweet nephews is just that. She shares how she felt God's hand in her life, guiding her to make better choices than the rest of her family did. Though the book had so many sad details, it ended with hope, courage and love.  ~D. Raymond
I had followed the story of Susan Powell very closely so I wasn't sure if the book was going to tell me something I didn't already know…but it sure did. Jennifer was very brave in writing this book and all she had done in support for Susan. I highly recommend the book it sheds a light on the whole situation that helps make things more clear.  ~ Carolyn
This was a very informative read. I lived in Utah at the time of Susan's disappearance and followed the news every day. This book answered many questions that the news did not. Although it was very sad and I already knew the outcome it was a good read. I admire Jennifer for her part in the whole story and I am glad she had the fortitude to write this book to honor her sister in law.  ~Katie O.
To finally read about details that were never shared brought closure for me about this insidious crime. While the book was an easy read, the message shared about breaking the cycle of abusive relationships is invaluable. It truly does take someone removing themselves from their abusive family's presence to stop the cycle. Praises to the author for sharing her perspectives.  ~Arlene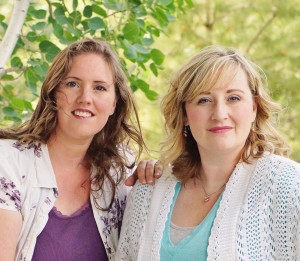 Jennifer Graves is the mother of 5 beautiful children, 2 girls and 3 boys.  She and her husband have been happily married for 19 years and together have been active in their community and church.
Jennifer is the sister of Josh Powell who killed his 2 sons, Charlie and Braden, as well as himself in February of 2012, and is also believed to have killed his wife, Susan Cox Powell, in December of 2009.
She is the recipient of the 2013 ChainBreaker of the year Award, given for breaking the chain of abuse and violence in her family.
She enjoys homeschooling their children and mentoring in classes for the commonwealth school they attend. She also loves reading, playing card and board games, and learning new things. Most of all she loves to spend time with her husband and children. They currently reside in West Jordan, UT.
♦ ♦ ♦
Emily Clawson is an author, a mother and a mentor. She traditionally writes inspirational fiction. This book has been a life changing experience for her and she is grateful to have been a part of telling this story. She resides in Taylorsville with her husband and four children where they run their leadership mentoring programs for youth.
Interview with Jennifer Graves
If you could travel in a Time Machine would you go back to the past or into the future?
I've thought a lot about this question. If I could travel through time I could go back to December of 2009 and save my sister-in-law from being murdered by my brother, thus probably saving their two boys as well from being murdered 2 years later. I have learned a great deal from the trials that followed her disappearance and I'm grateful for the new level of understanding that I've gained but I would still go back. I still miss Susan.
What is one book everyone should read?
I think one genre of books everyone should read is Relationships. Key to a happy successful life is understanding what thriving uplifting relationships look like. Sometimes our best teachers are the bad examples around us. Some of my favorite non-fiction self-help relationship books are:
Anatomy of Peace by Arbinger Institute
Seven Habits of Highly Effective People by Stephen Covey
Boundaries by Henry Cloud and John Townsend
Five Love Languages by Gary Chapman
And some great novels that I love that represent good and bad relationships:
Great Expectations by Charles Dickens
Ender's Game and Ender's Shadow by Orson Scott Card
Jane Eyre by Charlotte Bronte
Les Miserable by Victor Hugo
Tell us your most rewarding experience since being published.
Since being published, some of the most rewarding experiences I've had are the several times when individuals have approached me to say that the book made the difference for them and gave them the courage to get out of an abusive relationship. Another positive experience was when speaking to a friend. She and her husband read the book aloud together. It was a great point of discussion for further refinement of an already happy thriving marriage. That pleased me greatly as we all have room for improvement. The relationships that survive and thrive are the ones that keep working on it.
Who are your favorite authors of all time?
Some of my all time favorite authors are Stephen Covey, Brandon Sanderson, L.M. Montgomery, Rabbi Daniel Lapin, C.S. Lewis, Laura Ingalls Wilder, Arbinger Institute, Ralph Moody
How do you react to a bad review?
We've only had a couple of bad reviews that I've personally seen. It's interesting to me that they seem to be about me just wanting to write this book for the money. Since that is not true, the reviews don't bother me. They simply have a lack of understanding- they can't see into my heart to truly understand why I had to write this book. Money certainly helps to pay the bills, but I'm pleased because I've been able to help so many people already, people who have told me directly.
Who or what inspired you to become an author?
It was only about three weeks after Susan's disappearance (December 7, 2009) that I first had the strong impression that I needed to write a book. At the time I was afraid of the idea and I had no idea what I should write about. Susan's disappearance? Josh and Susan's troubled relationship? I walked away from the call for a while but came to a point when I couldn't ignore it any longer. So I started writing. I didn't get very far before Charlie and Braden were murdered by Josh. That stopped me for a time.
It wasn't until I got together with Emily Clawson, my co-author, 2 years later that things really started to gel for me. I realized that the book was about Susan and Josh but also about me and the troubled family Josh and I grew up in. I had a message to share about choice and accountability and about hope. I'm grateful for Emily, truly a remarkable writer, for helping me get this story on paper!
What is something people would be surprised to know about you?
Half way through my first year of high school I withdrew from the school. I purchased a full curriculum and did all the assignments on my own with no pressure from my parents to get it done. I homeschool my own children today. I got to choose my own education and I love being able to let my children make choices in their education too.
Pets? 
When I was growing up we owned a Golden Retriever named Addy. She was a gift from God that helped me get through some very troubled times.
Scariest moment?
My all time scariest moment in life was confronting my brother Josh and my father in January 2010 and trying to get a confession for Susan's murder from them. To do this I traveled from Salt Lake City, UT to Puyallup, WA and entered my dad's home. Josh had moved in with him a few weeks after his wife "disappeared". I'm grateful my husband, Kirk, could be there with me.
Interview with Emily Clawson
If you could invite any 5 people to dinner who would you choose?
George Washington, Corrie Ten Boom, Jane Austen, George Washington Carver, and my Grandpa Childs. That would be an awesomely inspiring (and entertaining) bunch.
What is one book everyone should read?
The Hiding Place by Corrie Ten Boom. Best book ever.
What is your favorite flavor of ice cream?
Leatherby's has this coconut ice cream – oh my word. Amazing!
If you could meet one person who has died who would you choose?
Corrie Ten Boom. Are you sensing a theme?
One food you would never eat?
Apricots. Ugh.
Please tell us in one sentence only, why we should read your book.
It will change your life.
Tell us your most rewarding experience since being published.
Hearing from a woman who found the courage to leave her abusive husband after reading A Light In Dark Places. She got her family to safety after ten years of serious physical abuse. How could I top that?
What was your favorite book when you were a child/teen?
Jane Eyre by Charlotte Bronte. Still one of my top ten.
What's one piece of advice you would give aspiring authors?
Don't give up on you dream but be willing to be flexible. Set aside a project if it's not taking you closer to your goals. You will have another idea!
When you were little, what did you want to be when you "grew up"?
A writer or a Broadway star. Still working on the second one.
If a movie was made about your life, who would you want to play the lead role and why?
Kate Winslet – because who wouldn't want to look (and sound) like Kate Winslet?
How do you react to a bad review?
I try not to read reviews. People will be mean. I like it when my friends filter them for me and only tell me about the good ones. I've written it. It's done. If you don't like it, that's your choice. I can't change it now so I don't see why a negative review would be a good thing to expose myself to. Now, if it's a negative review from a beta reader, that might be different. I can still reevaluate at that point.
What do you do in your free time?
Free time? What is this free time of which you speak?
If you were sick/stuck in bed, what comfort food would you want and what author would you want to read?
I've actually had the misfortune to be living this for the past several weeks (surgery and then a nasty virus) and it's been interesting, to say the least. Comfort food is always popcorn. I love it. It's my favorite snack ever. And what have I been reading? Historical fiction. Normally I go for the page-turning adventures or swoon-worthy romances (only clean ones) but I've been on a historical kick. I guess I've been willing to slow down and really sink my teeth into it, where in my normal, busy life, I don't want to take the time.
What words or expression do you overuse?
I just use just way too much. It's just too easy to just stick it in wherever I feel like it might, just barely, fit.
Tour Giveaway
$25 Amazon Gift Card or Paypal Cash
Ends  11/21/13
Open only to those who can legally enter, receive and use an Amazon.com Gift Code or Paypal Cash. Winning Entry will be verified prior to prize being awarded. No purchase necessary. You must be 18 or older to enter or have your parent enter for you. The winner will be chosen by rafflecopter and announced here as well as emailed and will have 48 hours to respond or a new winner will be chosen. This giveaway is in no way associated with Facebook, Twitter, Rafflecopter or any other entity unless otherwise specified. The number of eligible entries received determines the odds of winning. Giveaway was organized by Kathy from I Am A Reader, Not A Writer and sponsored by the author. VOID WHERE PROHIBITED BY LAW.