Here are the books I received during the past week.
Midnight in Austenland by Shannon Hale (giveaway copies as part of BIR2012)
Charlotte Kinder is in need of true escape when she heads from Ohio to Pembrook Park, a Jane Austen-themed retreat in the British countryside. But as it turns out, this vacation is no time to relax. Hearts are racing and stomachs fluttering in a tangle of intrigues-real and pretend, sinister and romantic-increasingly tough to sort out. It's midnight in Austenland, and Charlotte is about to prove herself a heroine worthy of Austen herself.
Nobody by Jennifer Lynn Barnes (ARC from Egmont)
There are people in this world who are Nobody. No one sees them. No one notices them. They live their lives under the radar, forgotten as soon as you turn away.
That's why they make the perfect assassins.
The Institute finds these people when they're young and takes them away for training. But an untrained Nobody is a threat to their organization. And threats must be eliminated.
Sixteen-year-old Claire has been invisible her whole life, missed by the Institute's monitoring. But now they've ID'ed her and send seventeen-year-old Nix to remove her. Yet the moment he lays eyes on her, he can't make the hit. It's as if Claire and Nix are the only people in the world for each other. And they are–because no one else can really see them.
Notes from Ghost Town by Kate Ellison (ARC from Egmont)
Olivia Jane was excited for the summer and spending it with her best friend, Stern. But that was ruined when he was mur­dered…by Olivia's mother. Flashing forward, Olivia's life has been transformed since that awful night.
After her mother's incarceration, Olivia must move on, but she hates her father's new fiancée, Heather, and with her dad's new real estate development (she calls it Ghost Town) in the works, she barely sees him. But a new boy, Austin, has kindled feelings inside her that she hasn't felt since Stern's death.
Arriving at the same time as this new guy is a mysterious note that brings Stern's murder back to the forefront; Olivia knows that she must discover the truth behind her friend's death once and for all.
And an entire box of middle grade books I won from: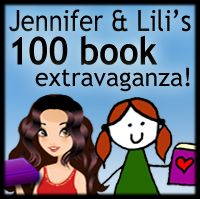 SIGNED The Red Pyramid by Rick Riordan – hardcover
SIGNED Throne of Fire by Rick Riordan – hardcover
The Apothecary by Maile Meloy – ARC
Fight for Freedom by Simon Scarrow – ARC
My Name is Mina by David Almond – ARC
Swipe by Evan Angler – paperback
Geek Charming by Robin Palmer – paperback
Willow Krimble by Giuseppe Bianco – ARC
The Always War by Margaret Peterson Haddix – ARC
Fourth Stall: Part 2 by Chris Rylander – ARC
Lights on the Nile by Donna Jo Napoli – ARC 
Three Times Lucky by Sheila Turnage – ARC
See You At Harry's by Jo Knowles – ARC
Deadwater and Sunrise by Geoff Rodkey – ARC 
Nikolas and Company: The Merman and the Moon Forgotten by Kevin McGill – paperback
Thanks Jennifer & Lili!