So honestly I've been a little burned out on the whole #DivergentNation #TeamAbnegation challenge.  It's been a LONG 4 weeks.  What started off as and could have been a fun challenge turned to a frustrating one as rules were changed, cheating was alleged, bloggers who usually work together were turned against each other and finally for me burn out occurred.  For a while I got caught up in the "drama" and really lost sight of the purpose of this challenge which is to promote the release of a great book.
The final 3 days of this click through challenge are finally here and I'm going to be promoting Abnegation's links heavily once again for the next 72 hours until this challenge officially ends.
I've got some great giveaways which will only be up for a short period of time so be sure to check this blog often for the next 3 days so you don't miss out!
Please show your support of  Abnegation by clicking these links:
http://bit.ly/abnegationfaction
http://bit.ly/choose_abnegation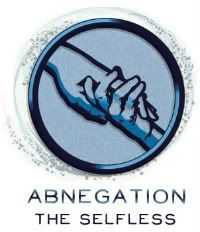 Be sure you've entered all these great TeamAbnegation giveaways on my blog and keep checking for more giveaways coming really soon!
Copy of Insurgent or a $10 Amazon Gift Card: 
Why We Broke Up by Daniel Handler: 
$100 Amazon Gift Code:
ARC of Everneath by Brodi Ashton
ARC of Under the Never Sky by Veronica Rossi

The Fame Game by Lauren Conrad
ARC of Slide:
$25 Amazon Gift Card:
And be sure you have entered the giveaways on other TeamAbnegation sites: