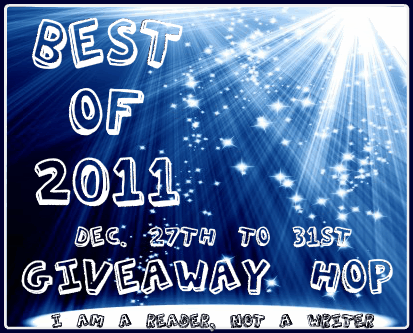 Apparently I've been missing out and know which book I need to bump to the top of my To-Read Pile.  I polled my readers asking what their favorite books of 2011 were.  One book stood out far above the rest.
Divergent by Veronica Roth topped the list of my blog reader's favorite books of 2011. It has a rating of 4.42 on goodreads & 4.6 Stars on Amazon.com and I have not read it!
I just downloaded it from Audible.com and will start it as soon as I finish up the book I'm currently listening to.
Title: Divergent
Author: Vernonica Roth
Series: Divergent Book 1 of 3
Publisher: Harper Collins
Released: May 3, 2011
Beatrice "Tris" Prior has reached the fateful age of sixteen, the stage at which teenagers in Veronica Roth's dystopian Chicago must select which of five factions to join for life. Each faction represents a virtue: Candor, Abnegation, Dauntless, Amity, and Erudite. To the surprise of herself and her selfless Abnegation family, she chooses Dauntless, the path of courage. Her choice exposes her to the demanding, violent initiation rites of this group, but it also threatens to expose a personal secret that could place in mortal danger. Veronica Roth's young adult Divergent trilogy launches with a captivating adventure about love and loyalty playing out under most extreme circumstances.
To Enter Just Follow this Blog at least 1 way.
Giveaway Details
1 copy of Divergent
I will ship the book through the Book Depository so open Internationally as long as the Book Depository ships to your country.
Ends 12/31/11
Optional Extra Entry
+1 If you have a confirmed Email Subscription to this blog
Winner:
Ester da Silva Almeida