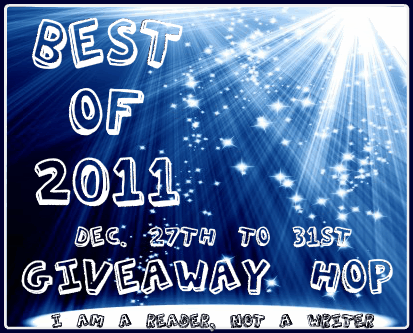 It is no surprise to anyone who has been a follower of my blog that I love Marcia Lynn McClure.  I adore her and her books.  I love to escape into her clean romances!  


I have a treat for you!  As a special end of the year giveaway one person will receive their choice of any of her books!


Bio:
Marcia Lynn McClure's intoxicating succession of novels, novellas, and e-books, has established her as one of the most favored and engaging authors of true romance. Her unprecedented forte in weaving captivating stories of western, medieval, regency, and contemporary amour void of brusque intimacy has earned her the title "The Queen of Kissing."

Marcia, who was born in Albuquerque, New Mexico, has spent her life intrigued with people, history, love, and romance. A wife, mother, grandmother, family historian, poet, and author, Marcia Lynn McClure spins her tales of splendor for the sake of offering respite through the beauty, mirth, and delight of a worthwhile and wonderful story.
In 2011 Marcia released 3 new books.
Title: The Chimney Sweep Charm
Author: Marcia Lynn McClure
Publisher: Distractions Ink
Released: December 7, 2011
"There was the muffled sound of audience members standing up, and Baylee and Candice turned to look behind them.
"Holy smokes!" Baylee breathed.
"It's like a Navy SEAL convention or something," Candice added.
And it was! Baylee couldn't believe that over twenty-five of the people in the orientation audience were tall, dark, handsome, buff guys dressed all in black. Each man stood with his feet apart and hands held at his back—similar if not exactly like a military "at ease" stance.
"They're all packing heat too," Baylee whispered to Candice as she noted all the holstered sidearms.
"I guess Mr. O'Sullivan wants to be prepared," Candice said.
"I suppose you girls are all wowed now, right?" Tate said from the front row.
"Let's see," Candice began, looking to Tate and feigning an expression of thoughtfulness. "Let's say I'm being assaulted by some weirdo in street…and who am I going to look to for protection? One of these guys?" she said, nodding toward the security staff. "Or you, Tate? You…who freaked out in June when we were in New York and you thought some guy was looking at you funny. You freaked out and slammed Megan's finger in the door and cut it off! Who do you think I'm going to trust?"
"It was an accident, and you know it," Tate grumbled.
Baylee did know it. Still, she found her eyes glancing down the row of chairs in front of her to Megan—to the missing first joint and fingertip on her right hand.
"Yeah, it was," Candice admitted. "But you still cared more about yourself than Megan. The guy was stalking Megan…not you. Real heroic, Tate. Way to go to instilling a sense of confidence in me that you would have my back."
"Whatever," Tate grumbled, turning around in his seat to pout."
Title: The Haunting of Autumn Lake
Author: Marcia Lynn McClure
Release Date: October 26, 2011
Publisher: Distractions Ink
Tags: Clean Romance

Autumn Lake stopped cold in her tracks. She puffed a breath of summoning courage as she gazed at the old covered bridge before her. Ever since she was a child and Sawyer had read to her the fascinating yet thoroughly haunting story of The Legend of Sleepy Hollow by Mr. Washington Irving, Autumn had secreted a fear of bridges. Each time she was meant to cross a bridge (especially the old covered bridge on the far side of the orchards), she expected the ghostly headless horseman to appear and attempt to decapitate her. Oh, certainly the tale of the Specter did nothing to soothe her either, for it was said that this was to be a year of the Specter. As the story went, the local phantom, the Specter, only appeared once every ten years—but this was to be the year of the Specter, and Autumn did not like crossing bridges even when it was not a year of the Specter.
Gulping down her fear, however, Autumn glanced behind her, assuring herself that there was no headless horseman riding up behind her intent on stealing her head.
"He wouldn't want a woman's head anyway," she mumbled to herself, even as rising fear caused her heart to pound in her chest. "And besides," she said, looking back to the old bridge, "I'm eighteen years old…nineteen in less than a month. Surely I can cross the bridge without runnin'."
Pulling her sketchbook to her chest and tightly folding her arms across it, she spoke aloud to the cattails. "Wish me luck, my darlings…for I do prefer to keep my head attached to the rest of me."
As Autumn stepped onto the bridge, the roof blocked the warm sunshine, making the space inside the bridge dark and gloomy. Yet she'd expected this. What else would one expect of a covered bridge? After all, its very purpose was protection from the elements, and that included the heat of the summer sun. Naturally, Autumn preferred to think of its purpose as being made for something else—the seclusion necessary for the romance of lovers' trysts.
She sighed with disenchantment for a moment—disappointment at never having had a lover of her own. She thought how different it would be to cross the old bridge if her arm were linked to that of a strong and handsome lover. Still, she had no lover, and the fact remained that she must indeed cross the bridge.
Title: The Trove of the Passion Room
Author: Marcia Lynn McClure
Released: August 10, 2011
Publisher: Distractions Ink
The Trove of the Passion Room is not simply a story. Nor is it only a fable, a legend or mere nonsensical superstition. It exists. There is a trove hidden in The Passion Room…a trove that has never before in its fullness been found—for it is hidden by the spell of passion that lingers within the room itself. The passion inspired of the room cannot be denied. It cannot be controlled or resisted. And as the influence of The Passion Room cannot be evaded, neither can the trove be revealed without absolute and consummate surrender to…" She paused as her eyes widened. "What?" she breathed. "No way!"
As you can see I loved all of the books she released this year but that is just a drop in the bucket compared to the number of books you can choose from for this giveaway.
Below is a list of all of Marcia's books that are currently available.  Click on the title to be taken to a description of the book.
OR
See all of Marcia's Books on Amazon.com


GIVEAWAY DETAILS:
1 winner will receive their choice of any of Marcia's available books.
Paperback available to US only or Ebook available Internationally
Ends 12/31/11
Optional Extra Entries
+1 Sign up to receive Marcia's Newsletter.  By doing so you also get a free ebook copy of The Rogue Knight: http://distractionsink.com/join-mailing-list/
+1 Follow Marcia on Twitter: http://twitter.com/#!/MarciaLMcClure

WINNER:
Sariah Walters