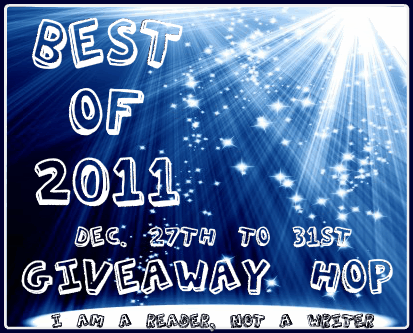 Although Erin was unavailable for an interview, Double day was kind enough to provide some promotional material written by Erin for me to use.
Author Bio:
Erin Morgenstern is a writer and a multimedia artist, who describes all her work as "fairy tales in one way or another." She grew up in Marshfield, Massachusetts. She currently lives in Salem, Massachusetts with her husband and two very fluffy cats.
About the Writing of the Novel…
"THE NIGHT CIRCUS began as a detour during an entirely different manuscript, a circus dropped into a storyline that was going nowhere, that was far more interesting than anything occurring around it.
Poppet and Widget (and their kittens) appear in that first foray through what was then a nameless circus (it wasn't even nocturnal), so despite being the youngest members of the circus, they've existed as characters longer than anyone else.
For two Novembers (in 2006 and 2007), I wrote all about the circus for National Novel Writing Month, resulting in over 100,000 words worth of interconnected vignettes, covering bits of circus history and taking meandering tours through various tents.
Early drafts contained a great deal of atmosphere and very little else. It is not an exaggeration to say that every page changed completely from that first draft to the finished book. Like a painting that has an entirely different sketch hidden under layers of pigment.
Celia does not appear in that original draft. I do wonder if it might be the only book ever written in which the main character didn't exist on the first go-round. Even after she turned up, it took me a while to realize that it was her story, even though she was immediately my favorite.
What I discovered through revision after revision was that the novel needed something to tie all the elements together, a nice wrought-iron fence to keep everything contained. The competition
between Celia and Marco ended up serving that function, and as I quickly realized, all of the
characters directly involved were already in place, it just took me a while to figure out that it was all, indeed, a game.
I had all the parts on paper, even down to Tsukiko's tattoo, but I couldn't see the meaning until I fit the puzzle pieces together in a certain way.
Suffice to say, I excavate when I write. I find entire worlds, fully formed in my head, and I have to dig around inside them to discover themes and connections and plot. Sometimes I get lost. It's likely not the most efficient way to write fiction, but I find really interesting things when I just keep digging.
I started with a circus, and it turned into a story about choices and love, and finding the shades of grey between the black-and-white. And, of course, that is what it was always meant to be."
The Magicians
Hector Bowen, also known as Prospero the Enchanter: mercurial stage magician of some renown.
The man in the grey suit, sometimes referred to as Mr. A. H——, occasionally called Alexander: biographical information unavailable.
Their respective students
Celia Bowen: only child of Hector Bowen and illusionist of le Cirque des Rêves.
Marco Alisdair: adopted pupil of the man in the grey suit and personal assistant to Chandresh Christophe Lefèvre.
Associates & Conspirators behind le Cirque des Rêves
Chandresh Christophe Lefèvre: proprietor and theatrical producer.
Mme. Anna Padva: costume designer and retired prima ballerina.
Ethan W. Barris: architect and engineer.
The Sisters Burgess, Tara & Lainie: atmosphere specialists.
Herr Friedrick Thiessen: master clockmaker, writer, and lover of wine.
Selected Company of the Circus
Isobel Martin: fortune teller
Tsukiko: contortionist
Penelope "Poppet" Murray and Winston "Widget" Murray: twins born on Opening Night who teach impressive tricks to small cats.
And…
Bailey Alden Clarke: simply a boy on a farm with a dream
Step inside THE NIGHT CIRCUS
Le Bateleur was originally told entirely from Isobel's perspective, including the discovery of the notebook and her attempt to catch up with its owner. This entire sequence, with the crowd and the streets, the rain, the notebook full of alchemical symbols, and the magician appearing out of nowhere to reclaim it—as well as the illusionary forest, was taken from a dream I had several years ago.
A great deal of Chandresh's arc is an exaggerated version of my own experience as a director back when I was a theatre student: being so intrinsically involved in every aspect of something, only to have to let it go and not have a real role after the show has opened. It's a strange place to be, mentally.
I am not a chef (I'm not even a very good cook), but I love food and I love the art of dining in the same way that I love the act of making tea—there's a sense of ceremony about it. Midnight Dinners were invented because I knew Chandresh would never have standard dinner parties, so I took the idea of a dinner party and amplified the sense of ceremony with an extra element of mystery. Having them begin at midnight was both practical for a post-theatre crowd and important for tone. Another glass of wine and a honey-laced dessert are a different experience at two a.m. than the same flavors imbibed earlier in the evening.
The three Bailey sections in Illuminations are each titled after types of divination.
Oneiromancy is divination based on dreams, Cartomancy is divination using cards, and Ailuromancy is divination using the movement of cats. When it came to Bailey, it was important to me that he not be destined, or a chosen savior, born to do what he does. At the end of the day, he's just a kid who believes, and there is
nothing about the role he plays that could not have been undertaken by someone else under the proper circumstances. However, the idea of destiny is purposefully muddled around him, in choices and timing, and Poppet's visions of his future. (Also, I truly did not intend any reference to Barnum & Bailey in choosing Bailey's name.)
A Glimpse Inside the Tents of le Cirque des Rêves…
"The circus itself is inspired by all sorts of things. Primarily, it's my ideal entertainment venue, combining a great deal of my personal artistic preferences and wrapping them up in stripes.
I have a background (and a degree) in theatre, but I am extremely picky about what kind of theatre I truly enjoy seeing.
I love theatrical experiences when the wall between stage and audience is broken, but I abhor audience participation that puts poor unsuspecting audience members on the spot. Maybe it's because I'm shy, but that sort of interaction takes away my ability to relax and enjoy myself. I prefer that it is self-directed, so the person experiencing it can choose where to go and what to see—what to engage with—or if they just need a break and a snack without having to wait for a set intermission.
During revisions of the novel, I was phenomenally lucky in that the American Repertory Theatre in Cambridge, MA, happened to be staging a production—by a brilliant UK company called Punchdrunk—an immersive, Hitchcockian Macbeth that took place throughout an abandoned school. While a very different flavor, it is the closest experience I've had in real life to what I imagine attending the circus would feel like—an entire environment to explore. I went back four times. There are a few homages to that production within the finished book, including the darkened tunnel at the entrance and the room full of albino evergreen trees in the Labyrinth.
Celia's tent was designed in the round to negate the use of standard stage tricks, use of forced perspective or mirrors.
I have a fondness for paper art, from origami to re-purposed books, especially used with text. This comes back again and again throughout the circus, the intersection of the everyday with the fantastical, the simplicity of paper elevated or animated into something more.
The Pool of Tears is a reference to Alice in Wonderland. The lamppost in the Hall of Mirrors is a little touch of Narnia. The Hanged Man is a nod to the tarot card of the same name.
Living Statues are a form of performance art I have always admired, having encountered such displays in various locations from Boston to Cambridge, to a marvelous bronze witch in Salem. I thought they would make for appropriate accents to the circus, hidden around corners and posed in unexpected alcoves.
While a great deal of the food comes from my own imagination, chocolate mice are not my invention; they can be purchased from L.A. Burdick Chocolate, where their tails are ribbon and not licorice.
The Cloud Maze is partially inspired by a three-dimensional maze I remember (likely not in precise detail) from the Boston Children's Museum. Something like jigsaw puzzle pieces, filled with holes and layered on top of each other, so you could climb through from level to level.(There is still a climbing maze at the museum, but if it's the same one from when I was little, my memory is more creative than I'd thought.)"
Title: The Night Circus
Author: Erin Morgenstern
Series: None
Released: September 13, 2011
Publisher: Doubleday
Tags: Fantasy, Magic
The circus arrives without warning. No announcements precede it. It is simply there, when yesterday it was not. Within the black-and-white striped canvas tents is an utterly unique experience full of breathtaking amazements. It is called Le Cirque des Rêves, and it is only open at night.
But behind the scenes, a fierce competition is underway—a duel between two young magicians, Celia and Marco, who have been trained since childhood expressly for this purpose by their mercurial instructors. Unbeknownst to them, this is a game in which only one can be left standing, and the circus is but the stage for a remarkable battle of imagination and will. Despite themselves, however, Celia and Marco tumble headfirst into love—a deep, magical love that makes the lights flicker and the room grow warm whenever they so much as brush hands.
True love or not, the game must play out, and the fates of everyone involved, from the cast of extraordinary circus per­formers to the patrons, hang in the balance, suspended as precariously as the daring acrobats overhead.
Written in rich, seductive prose, this spell-casting novel is a feast for the senses and the heart.
Giveaway Details:
1 ARC of The Night Circus
Open to US only
Ends 12/31/11
*This is a second giveaway that is separate from the one running as BIR2011.  You are welcome to enter both giveaways for 2 chances to win!
Optional Extra Entry
+1 Follow Erin on Twitter: http://twitter.com/#!/erinmorgenstern

WINNER:
Princess – @Kira_Haruno