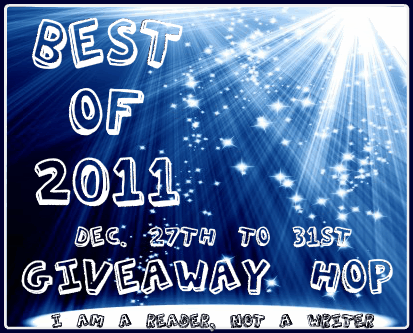 Welcome Back to Author Ally Condie!
Ally Condie is the author of the #1 New York Times bestselling novel MATCHED, and its just-released sequel, CROSSED. She is also a former high school English teacher who lives with her husband and three sons outside of Salt Lake City, Utah. She loves reading, running, eating, and listening to her husband play guitar.
INTERVIEW:
Night owl, or early bird? 
Early bird, but I don't know that it's by choice. I used to get up early in high school to run, then in college to work, then to teach, and now I have little kids who never sleep in. 😉
Tell us your most rewarding experience since being published. 
Anytime I get to go back into the classroom (I used to be a teacher) and work with students. I absolutely love talking with kids about books, and when it happens to be a book I've written…well, that's pretty much a dream come true.
If you could live anywhere in the world where would it be? 
Utah, but without the inversion/air pollution we have right now.

Who are your favorite authors of all time? 
Anne Tyler, Wallace Stegner, and Agatha Christie.

What do you do in your free time? 
I love to run, read, and hang out with my husband.
What's your favorite season/weather? 
Fall! It's so beautiful where I live.
How did you celebrate the sale of your first book? 
That was back in 2005, and my husband and I were really poor (he was a grad student), so we got takeout from our favorite Greek place. It cost about $25 and felt like total luxury.
Favorite places to travel? 
Great Britain, particularly the Lake District. I studied abroad there while in college and am always itching to get back.
Favorite sport? 
I love cross country running. I'll also watch pretty much any sport during the Olympic coverage. I'm a sucker for a good story, and there's just something so pleasurable and inspiring about watching people excel and dedicate themselves to becoming better.
What is you favorite way to spend a rainy day? 
Baking cookies and reading with my kids.
Title: Crossed
Author: Ally Condie
Series: Matched book 2 of 3
Publisher: Dutton Juvenile
Released: November 1, 2011
The hotly awaited second book in the dystopian Matched trilogy.

In search of a future that may not exist and faced with the decision of who to share it with, Cassia journeys to the Outer Provinces in pursuit of Ky – taken by the Society to his certain death – only to find that he has escaped, leaving a series of clues in his wake.

Cassia's quest leads her to question much of what she holds dear, even as she finds glimmers of a different life across the border. But as Cassia nears resolve and certainty about her future with Ky, an invitation for rebellion, an unexpected betrayal, and a surprise visit from Xander – who may hold the key to the uprising and, still, to Cassia's heart – change the game once again. Nothing is as expected on the edge of Society, where crosses and double crosses make the path more twisted than ever.
Giveaway Details:
1 person will receive a Crossed Prize Pack which will contain a signed copy of the book, a poster and some buttons.
Open to US only
Ends 12/31/11
*This is a completely separate giveaway from the one that was run as part of BIR2011.  That one is still running.  This is a second chance for you to win a great prize pack.
Optional Extra Entries
+1 Follow Ally on Twitter: http://twitter.com/#!/allycondie
+1 Follow Penguin Teen on Twitter: http://twitter.com/#!/PenguinTeen

WINNER:
The Book Vixen