"What book influenced or changed your life? How did it influence/change you?"
There are many books that have influenced me. The Book of Mormon, The Peacegiver, Odds Are, You're Going to Be Exalted, Twilight. All these book influenced me by changing the way I thought about something or someone.

What book(s) have you discovered lately from someone's book blog?The book I'm most looking forward to reading that I discovered on multiple book blogs is Unearthly.
Weekly Update
Current Giveaways:
New Year's Reading Resolutions Giveaway: $12 in books & The Touch of Sage by Marcia Lynn McClure Ends 1/9 NEW THIS WEEK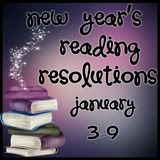 Lastingness ends 1/10
The Ancillary's Mark ends 1/12
Audiobook: Rescue ends 1/13
Salvaged ends 1/16
Command Influence ends 1/16
The Wolves of Andover ends 1/17
Bloodthirsty ends 1/17 NEW THIS WEEK
Cross Fire ends 1/18
Peace and Plenty ends 1/19
Hell's Corner ends 1/20
An Object of Beauty ends 1/21
Hollywood Hills ends 1/22
Fed Up! ends 1/23 NEW THIS WEEK
Cleopatra ends 1/23 NEW THIS WEEK
The Royal Dragoneer ends 1/24 NEW THIS WEEK
The Girl Who Ran With Horses ends 1/25 NEW THIS WEEK
Princess and Missy's Magical Adventures ends 1/26 NEW THIS WEEK
Dogsled Dreams ends 1/27 NEW THIS WEEK
The Great Wall of Lucy Wu ends 1/27 NEW THIS WEEK
The Miracle of Rain ends 1/27 NEW THIS WEEK
Bellyache ends 1/28 NEW THIS WEEK
Winning Mr. Wrong ends 1/28 NEW THIS WEEK
33 Habits of a Really Good Man ends 1/30 NEW THIS WEEK
The Forest of Adventures ends 1/31 NEW THIS WEEK
Melinda and the Wild West ends 1/31 NEW THIS WEEK
It Was Out of Love ends 1/31 NEW THIS WEEK
Kevin's Point of View ends 1/31 NEW THIS WEEK
The Butt Book ends 1/31 NEW THIS WEEK
Nearly New Books for You Giveaways: NEW THIS WEEK: Wolf Pie, Gimmie A Call, Tick Tock ends 1/11
Visit my Got Great Giveaways Linky to enter dozens of book giveaways. If you have a giveaway on your site that isn't listed please add it to the linky. Book related giveaways only please!
New Reviews Posted This Week:
One Hand, Two Hands, Athena the Brain, Persephone the Phony, 33 Habits of a Really Good Man, The Worst Case Survival Handbook: Gross Junior Edition, Island Sting, Bellyache, Ballad of the Rag Man, Aphrodite the Beauty, Peas and Bananas, Mubu & Mu-Mu, and The Butt Book.
Coming Soon:
January 14th – 17th
Dreaming of Books Giveaway Hop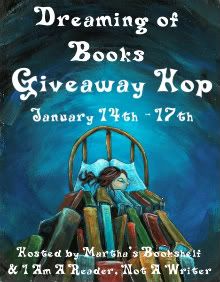 February 8th – 13th
Sign up to show your followers some love – Follower Love Giveaway Hop.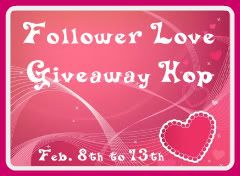 February 14th – 16th Hosted by Once Upon a Twilight & Good Choice Reading

March 14th – 17th
Lucky Leprechaun Giveaway Hop – Sign Ups are Open

If you are still here remember, I always follow back so if you are a new follower be sure to leave me a comment on this post with a link to your site so I can stop by your blog and follow you.
Hope you are having a fabulous Friday!