What are your new years book blogging resolutions?
1. Read at least 150 books with 50 of those being audio books.  So far in 2010 I've read 249 books with 78 of those being audiobooks. (I may get one more finished by tomorrow, if not it will count towards my 2011 goal). I'm really hoping to hit at least 200 in 2011 but I'm starting out low and will adjust my goal upwards if I can.
2. Continue to contact authors and set up book giveaways and interviews.  Host at least 4 new giveaways each week.
3. Redesign my blog.
4. Make Best I've Read 2011 even better than Best I've Read 2010.
5. Get through my pile of books to be reviewed or get them into the hands of other reviewers.
While you are here take a minute to enter my current giveaways:
BEST I'VE READ – Too many giveaways to list.  See links on top right side of Blog for all the giveaways that are still open including the grand prize giveaways! ends at Midnight TONIGHT 12/31
6 Month Blogoversary Giveaway – $20 to Amazon, B&N or Book Depository ends 1/4
The Truth ends 1/5
Secrets ends 1/5
Marie and Her Friend the Sea Turtle ends 1/6
Lastingness ends 1/10
The Ancillary's Mark ends 1/12
Audiobook: Rescue ends 1/13
Salvaged ends 1/16
Command Influence ends 1/16 NEW THIS WEEK
The Wolves of Andover ends 1/17 NEW THIS WEEK
Cross Fire ends 1/18 NEW THIS WEEK
Peace and Plenty ends 1/19 NEW THIS WEEK
Hell's Corner ends 1/20 NEW THIS WEEK
An Object of Beauty ends 1/21 NEW THIS WEEK
Hollywood Hills ends 1/22 NEW THIS WEEK
Nearly New Books for You Giveaways: New giveaway will be up Friday afternoon.
Visit my Got Great Giveaways Linky to enter dozens of book giveaways. If you have a giveaway on your site that isn't listed please add it to the linky. Book related giveaways only please!
New Reviews:
The Snow Globe, Take a Walk with Me, My Gift to You, Winning Mr. Wrong.
Coming Soon:
New Year's Reading Resolutions January 3rd to 9th Hosted by Reading Angel, Pure Imagination & Candance's Book Blog.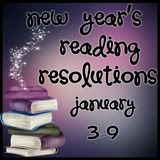 January 14th – 17th
Sign Ups are now open for the Dreaming of Books Giveaway Hop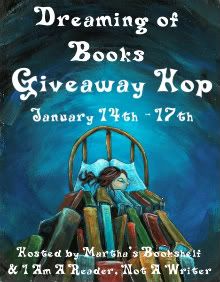 February 8th – 13th
Sign up to show your followers some love – Follower Love Giveaway Hop.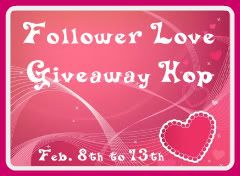 February 14th – 16th Hosted by Once Upon a Twilight & Good Choice Reading

March 14th – 17th
Lucky Leprechaun Giveaway Hop – Sign Ups are Open

If you are still here remember, I always follow back so if you are a new follower be sure to leave me a comment on this post with a link to your site so I can stop by your blog and follow you.
Hope you are having a fabulous Friday!