Thanks for stopping by!

What do you consider the most important in a story: the plot or the characters?
Both are necessary but if I have to choose I think I'm going to go with the characters. If I realy care about the characters I'll keep reading a story with less than fabulous plot.

What did you study in college, or are currently studying and did it lead to your current 9 to 5 or are you doing something totally different?
I got my degree in Elementary Education from BYU. I had my first child 2 weeks after graduating and have been blessed to be a Stay at Home mom for the last 16 years.
While you are here take a minute to enter my current giveaways:
BEST I'VE READ – Too many giveaways to list.  See links on top right side of Blog for all the giveaways that are still open including the grand prize giveaways!
Flecks of Gold ends 12/17
Catching Fire ends 12/18 NEW THIS WEEK
Five Flavors of Dumb ends 12/19
I Am Santa ends 12/20
Dear Austin ends 12/21
Babysitting Sugarpaw ends 12/22
Tiny Angel ends 12/23
The Christmas Chronicles ends 12/24 NEW THIS WEEK
Get Energy ends 12/27
6 Month Blogoversary Giveaway – $20 to Amazon, B&N or Book Depository ends 1/4 NEW THIS WEEK
The Truth ends 1/5 NEW THIS WEEK
Secrets ends 1/5 NEW THIS WEEK
Marie and Her Friend the Sea Turtle ends 1/6 NEW THIS WEEK
Nearly New Books for You Giveaways:
New giveaway will be up later today.
Visit my Got Great Giveaways Linky to enter dozens of book giveaways. If you have a giveaway on your site that isn't listed please add it to the linky. Book related giveaways only please!
Reviews: The Christmas Chronicles, The Truth, Marie and Her Friend the Sea Turtle, Secrets
Coming Soon:
Coming December 21st – 22nd – 100 Bloggers are each hosting a book giveaway!
Sign up to join for Midwinter's Eve Giveaway Hop.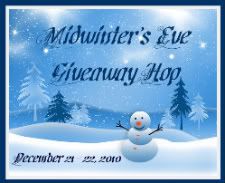 New Year's Reading Resolutions January 3rd to 9th Hosted by Reading Angel, Pure Imagination & Candance's Book Blog.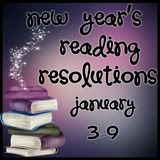 January 14th – 17th
Sign Ups are now open for the Dreaming of Books Giveaway Hop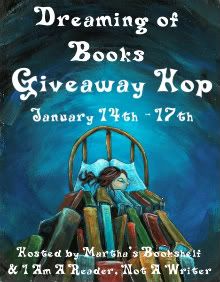 February 8th – 13th
Sign up to show your followers some love – Follower Love Giveaway Hop.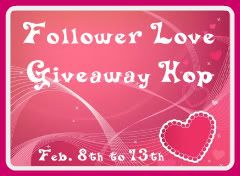 February 14th – 16th Hosted by Once Upon a Twilight & Good Choice Reading

If you are still here remember, I always follow back so if you are a new follower be sure to leave me a comment on this post with a link to your site so I can stop by your blog and follow you.
Hope you are having a fabulous Friday!