Thanks for stopping by!

On Vacation until January 7th.
What are your plans for this fabulous day?
Christmas around here will be a lazy day.  I hope to stay in my PJs all day, read, blog, eat, spend time with my family and hopefully get a good long nap.
While you are here take a minute to enter my current giveaways:
BEST I'VE READ – Too many giveaways to list.  See links on top right side of Blog for all the giveaways that are still open including the grand prize giveaways! ends 12/31
Get Energy ends 12/27
6 Month Blogoversary Giveaway – $20 to Amazon, B&N or Book Depository ends 1/4
The Truth ends 1/5
Secrets ends 1/5
Marie and Her Friend the Sea Turtle ends 1/6
Lastingness ends 1/10 NEW THIS WEEK
The Ancillary's Mark ends 1/12 NEW THIS WEEK
Audiobook: Rescue ends 1/13 NEW THIS WEEK
Salvaged ends 1/16 NEW THIS WEEK
Nearly New Books for You Giveaways: Annie Marmalade, We'll Meet Again, Lincoln Lawyer or GW Frog ends 12/30 NEW THIS WEEK
Visit my Got Great Giveaways Linky to enter dozens of book giveaways. If you have a giveaway on your site that isn't listed please add it to the linky. Book related giveaways only please!
New Reviews: Mockingjay, Matched, The Christmas Journey, The Christmas Jars, Chris Mouse and the Promise, A First Christmas: Friends & Festivities, and The Reindeer Keeper.
Coming Soon:
New Year's Reading Resolutions January 3rd to 9th Hosted by Reading Angel, Pure Imagination & Candance's Book Blog.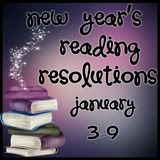 January 14th – 17th
Sign Ups are now open for the Dreaming of Books Giveaway Hop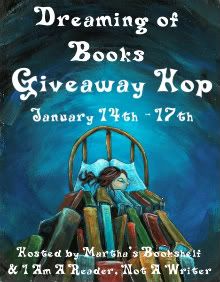 February 8th – 13th
Sign up to show your followers some love – Follower Love Giveaway Hop.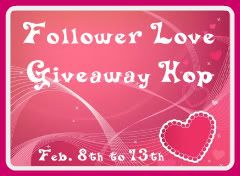 February 14th – 16th Hosted by Once Upon a Twilight & Good Choice Reading

If you are still here remember, I always follow back so if you are a new follower be sure to leave me a comment on this post with a link to your site so I can stop by your blog and follow you.
Hope you are having a fabulous Friday!