Thanks for stopping by!
While you are here take a minute to enter my current giveaways:
World's Best Origami ends 12/10
The Peanuts Collection ends 12/11
Lizzie's Blue Ridge Memories ends 12/12
Conspiracy 365 ends 12/12
Ice King ends 12/14
An Old Fashioned Romance ends 12/15 NEW THIS WEEK
Foresight ends 12/15
The Thorn (plus opportunity to win $25 Amazon Gift Card) ends 12/15
Lone Wolf, Safe Haven or Visions of Ransom Lake ends 12/15 NEW THIS WEEK
The Job ends 12/16
BEST I'VE READ – Most giveaways end on 12/16 – 30 giveaways current running with lots more coming in the next 8 days.
Flecks of Gold ends 12/17
Five Flavors of Dumb ends 12/19
I Am Santa ends 12/20 NEW THIS WEEK
Dear Austin ends 12/21
Babysitting Sugarpaw ends 12/22 NEW THIS WEEK
Tiny Angel ends 12/23 NEW THIS WEEK
Get Energy ends 12/27 NEW THIS WEEK
Nearly New Books for You Giveaways:
The No. 1 Ladies' Detective Agency, Stanley's Christmas Adventure, Horrible Harry & the Triple Revenge or The Story or Edgar Sawtelle Ends
Visit my Got Great Giveaways Linky to enter dozens of book giveaways. If you have a giveaway on your site that isn't listed please add it to the linky. Book related giveaways only please!
Reviews: Daughter of Xanadu, Tiny Angel, Secret Speakers and the Search for Selador's Gate, Babysitting Sugarpaw, I am Santa, Red in the Flower Bed and Princess for Hire.
Book Blogger's Holiday Bash Giveaway Dec. 5th to 15th, hosted by Soapbox in my Mind.


Click HERE to enter my giveaway.
Best I've Read 2010

I'm giving away more than 75 books as part of Best I've Read.  CLICK HERE for all giveaway posts or see the links on the top of the right side bar.  I currently have nearly 30 giveaways going with many more coming over the next 8 days.
Coming Soon:
Coming December 21st – 22nd – 100 Bloggers are each hosting a book giveaway!
Sign up to join for Midwinter's Eve Giveaway Hop.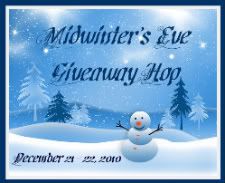 New Year's Reading Resolutions January 3rd to 9th Hosted by Reading Angel, Pure Imagination & Candance's Book Blog.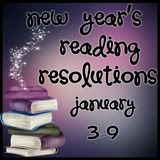 January 14th – 17th
Sign Ups are now open for the Dreaming of Books Giveaway Hop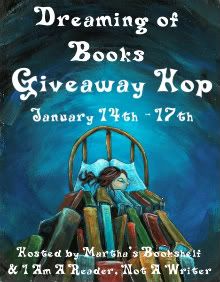 February 8th – 13th
Sign up to show your followers some love – Follower Love Giveaway Hop.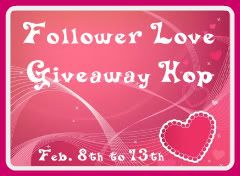 February 14th – 16th Hosted by Once Upon a Twilight & Good Choice Reading

If you are still here remember, I always follow back so if you are a new follower be sure to leave me a comment on this post with a link to your site so I can stop by your blog and follow you.
Hope you are having a fabulous Friday!