Thanks for stopping by!

"What very popular and hyped book in the blogosphere did you NOT enjoy and how did you feel about posting your review?"

I honestly can't think of a hyped book that I didn't enjoy.  There is one hyped book I just can't bring myself to read… Mockingjay.  I loved the first two books and have read such mixed reviews about Mockingjay I'm worried I won't love it.  I want to love it so I'm just waiting for some silly reason. 
What do you do besides reading / reviewing as a hobby??
To be honest…. lately not much.  Reading and blogging are taking up all my free time.  I do enjoy doing things outdoors but now that winter is here I'm inside more often than not 🙁
While you are here take a minute to enter my current giveaways:
Finding Rose ends 12/3
The Adventures of Annie Marmalade ends 12/4
Sundays at Tiffanys ends 12/6 NEW THIS WEEK
Lost Island Smugglers ends 12/7
From the Ashes of Courage ends 12/7
Peace and Plenty ends 12/8
Mockingbird and The Absolute Value of Mike ends 12/9
World's Best Origami ends 12/10
The Peanuts Collection ends 12/11
Lizzie's Blue Ridge Memories ends 12/12
Conspiracy 365 ends 12/12
Ice King ends 12/14
Foresight ends 12/15
The Thorn (plus opportunity to win $25 Amazon Gift Card) ends 12/15
The Job ends 12/16
Flecks of Gold ends 12/17
Five Flavors of Dumb ends 12/19
Dear Austin ends 12/20 NEW THIS WEEK
Nearly New Books for You Giveaways: Safe Haven audiobook, Restored Hope & The Fairy Folk and She ends 12/6
The No. 1 Ladies' Detective Agency, Stanley's Christmas Adventure, Horrible Harry & the Triple Revenge or The Story or Edgar Sawtelle Ends 12/16 NEW THIS WEEK
Visit my Got Great Giveaways Linky to enter dozens of book giveaways. If you have a giveaway on your site that isn't listed please add it to the linky. Book related giveaways only please!
Reviews:
Dear Austin, Christmas with the Prophets, Recovering Charles
Events:
The Holiday Gift Giveaway Hop runs until Sunday.  There are over 200 blogs each hosting a gift card or cash giveaway. 

I have 4 Great Sponsors for this Giveaway. CLICK HERE to enter my giveaways.

Usborne Books $15 Gift Certificate

Leap Books – 2 $10 Gift Certificates
Memorable Children Books & Gifts – $25 Gift Certificate

Little One Books – $25 Gift Certificate.
Upcoming Events:
Book Blogger's Holiday Bash Giveaway Dec. 5th to 15th, hosted by Soapbox in my Mind.


Come back starting Sunday to enter my giveaway for one of three great books.
Best I've Read 2010

Best I've Read 2010 starts on Monday!!
There are currently 6 teaser giveaway running on the site.  Be sure to stop by and enter them: Secondhand Charm, Immortal Beloved, Clockwork Angel, Before I Fall, Pathfinder and Amy & Roger's Epic Detour.  A 7th Giveaway for Crescendo should be posted tomorrow.
Starting Monday there will be dozens of book giveaways each day on the 9 participating blogs.  A total of 400 books are up for grabs during the event.
Coming December 21st – 22nd – 75+ Bloggers each hosting a book giveaway!
Sign up to join for Midwinter's Eve Giveaway Hop.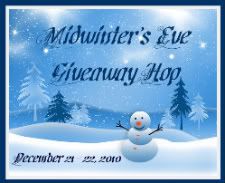 New Year's Reading Resolutions January 3rd to 9th Hosted by Reading Angel, Pure Imagination & Candance's Book Blog.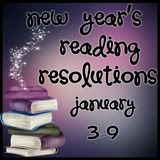 January 14th – 17th
Sign Ups are now open for the Dreaming of Books Giveaway Hop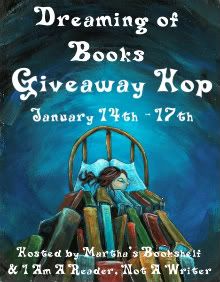 February 8th – 13th
Sign up to show your followers some love – Follower Love Giveaway Hop.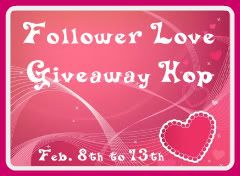 If you are still here remember, I always follow back so if you are a new follower be sure to leave me a comment on this post with a link to your site so I can stop by your blog and follow you.
Hope you are having a fabulous Friday!