Thanks for stopping by!

"If you find a book that looks interesting but is part of a series, do you always start with the first title?"
I always start with the first title. I hate to feel like I'm missing something.

What is your usual monthly book budget?
Not much on books – Way, way too much on shipping out giveaways to others, I don't even want to add it up… it's better I don't know the total.
While you are here take a minute to enter my current giveaways:
I Asked Her Out, She Said Yes – Now What? ends 11/13
$5 Amazon Gift Card ends 11/15
Very Hungry Caterpillar end 11/15
3 Books By Michelle Erickson ends 11/15
Blood of Cain ends 11/18
CSN Stores $50 Giveaway ends 11/20 NEW THIS WEEK
Oogy ends 11/21 NEW THIS WEEK
Free Men & Dreamers ends 11/22
The Brave ends 11/23 NEW THIS WEEK
The Coming Economic Armageddon ends 11/25 NEW THIS WEEK
Beyond the Rapids ends 11/26
The Prometheus Project ends 11/27
Heavenly ends 11/28
The Reversal ends 11/29 NEW THIS WEEK
Best I've Read 2010 Contest ends 11/30 NEW THIS WEEK
Finding Rose ends 12/3
The Adventures of Annie Marmalade ends 12/4 NEW THIS WEEK
Mockingbird and The Absolute Value of Mike ends 12/9 NEW THIS WEEK

Nearly New Books for You: Ghost of Ashbury High, The Gladiator, I Can't Wait to Meet You, Recipes for a Beautiful Life ends 11/22 NEW THIS WEEK

Visit my Got Great Giveaways Linky to enter dozens of book giveaways. If you have a giveaway on your site that isn't listed please add it to the linky. Book related giveaways only please!
Reviews:
I reviewed 3 books this week:
Extraordinary, ARC of My Unfair Godmother & The Adventures of Annie Marmalade.
Upcoming Events:
Come back Wednesday to enter over 170 great giveaways! Gratitude Giveaways – A Book Blog Follower Appreciation Hop – November 17th – November 28th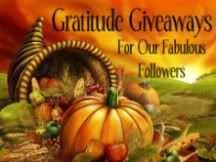 The Holiday Gift Giveaway Hop is hosted by Simply Stacie. It runs from December 1st – 5th. There are currently almost 300 blogs signed up to each host a gift card, gift certificate or cash giveaway.
I have 4 Great Sponsors for this Giveaway.
Usborne Books $15 Gift Certificate

Leap Books – 2 $10 Gift Certificates
Memorable Children Books & Gifts – $25 Gift Certificate

Little One Books – $25 Gift Certificate.
Best I've Read 2010
Site will be live this weekend!

Starting December 6th – Best I've Read 2010 is an Event You Won't Want to Miss!
9 Blogs
Author Interviews
Guest Posts
Giveaways, Giveaways and more Giveaways!
Did I mention giveaways? I've spent hours and hours and more hours rounding up giveaway books for this event. You won't want to miss it!
Coming December 21st – 22nd
Sign up for the Midwinter's Eve Giveaway Hop.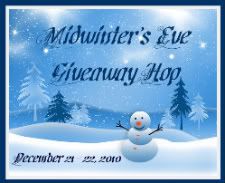 February 8th – 13th
Sign up to show your followers some love – Follower Love Giveaway Hop.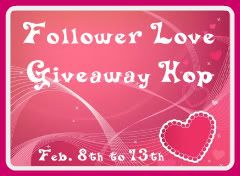 Wow! This is one long post!
If you are still here remember, I always follow back so if you are a new follower be sure to leave me a comment on this post with a link to your site so I can stop by your blog and follow you.
Hope you are having a fabulous Friday!