Thanks for stopping by!
"Since Thanksgiving is coming up next week, let's use this week's Hop to share what we are most thankful for and what our holiday traditions are!"
I'm thankful for my family, friends, church, and lots of good books.
Turkey, mashed potatoes, gravy, rolls and raspberry pretzel jello are must haves for the Thanksgiving feast.

HOW LONG HAVE YOU BEEN BLOGGING?
Book Blogging for 5 months & 5 days. I've had a family blog for 3 years.
While you are here take a minute to enter my current giveaways:
CSN Stores $50 Giveaway ends 11/20
Oogy ends 11/21
Free Men & Dreamers ends 11/22
The Brave ends 11/23
The Coming Economic Armageddon ends 11/25
Beyond the Rapids ends 11/26
The Prometheus Project ends 11/27
Heavenly ends 11/28
The Reversal ends 11/29
Best I've Read 2010 Contest ends 11/30
Finding Rose ends 12/3
The Adventures of Annie Marmalade ends 12/4
Lost Island Smugglers ends 12/7 NEW THIS WEEK
From the Ashes of Courage ends 12/7 NEW THIS WEEK
Peace and Plenty ends 12/8 NEW THIS WEEK
Mockingbird and The Absolute Value of Mike ends 12/9
Lizzie's Blue Ridge Memories ends 12/12 NEW THIS WEEK
Conspiracy 365 ends 12/12 NEW THIS WEEK
Foresight ends 12/15 NEW THIS WEEK
The Thorn (plus opportunity to win $25 Amazon Gift Card) ends 12/15 NEW THIS WEEK

Nearly New Books for You Giveaways: Ghost of Ashbury High, The Gladiator, I Can't Wait to Meet You, Recipes for a Beautiful Life ends 11/22.
Visit my Got Great Giveaways Linky to enter dozens of book giveaways. If you have a giveaway on your site that isn't listed please add it to the linky. Book related giveaways only please!
Reviews:
I reviewed 4 books this week: The Pocket Guide to Games, Lizzie's Blue Ridge Memories, Foresight and Five Flavors of Dumb.
Events:
Gratitude Giveaways – A Book Blog Follower Appreciation Hop – November 17th – November 28th
You can enter my Giveaway HERE!  I have 4 great book giveaways. Then Hop to 170 other blogs each with a giveaway.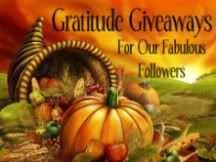 Upcoming Events:
The Holiday Gift Giveaway Hop is hosted by Simply Stacie. It runs from December 1st – 5th. There are currently almost 300 blogs signed up to each host a gift card, gift certificate or cash giveaway.
I have 4 Great Sponsors for this Giveaway.
Usborne Books $15 Gift Certificate

Leap Books – 2 $10 Gift Certificates
Memorable Children Books & Gifts – $25 Gift Certificate

Little One Books – $25 Gift Certificate.
Book Blogger's Holiday Bash Giveaway Dec. 5th to 15th, hosted by Soapbox in my Mind.

Best I've Read 2010

Starting December 6th – Best I've Read 2010 is an Event You Won't Want to Miss!
9 Blogs
70+ Authors
Guest Posts
Interviews
Giveaways, Giveaways and more Giveaways!
Did I mention giveaways? I've spent hours and hours and more hours rounding up giveaway books for this event. You won't want to miss it!
Coming December 21st – 22nd
Sign up for the Midwinter's Eve Giveaway Hop.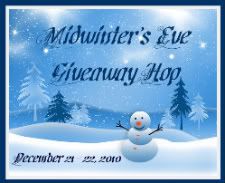 New Year's Reading Resolutions January 3rd to 9th Hosted by Reading Angel, Pure Imagination & Candance's Book Blog.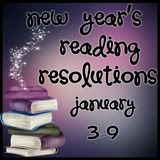 January 14th – 17th
Sign Ups are now open for the Dreaming of Books Giveaway Hop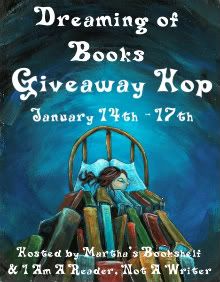 February 8th – 13th
Sign up to show your followers some love – Follower Love Giveaway Hop.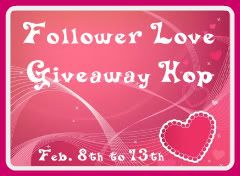 If you are still here remember, I always follow back so if you are a new follower be sure to leave me a comment on this post with a link to your site so I can stop by your blog and follow you.
Hope you are having a fabulous Friday!