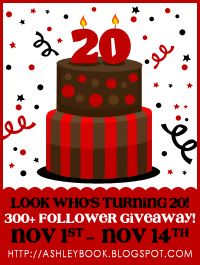 I'm always happy to help out fellow bloggers.
Ashley from Ashely's Bookshelf is celebrating her 20th birthday.
I donated a copy of Secondhand Charm by Julie Berry for her to giveaway.
I'd love to sen the book to one of my followers so stop by and enter the giveaway on her site by November 14th.
Happy Birthday Ashley!